Globe Valve
The fluid flow does not pass directly between the poppet valves. Therefore, this issue causes an increase in flow resistance and a significant pressure drop, so it is also called a pressure relief valve.
Plate valves have advantages such as the following:
Suitable for cutting
Suitable for a relaxed setting
It is available in Type Tee and Type Angle models, each of which has its own features.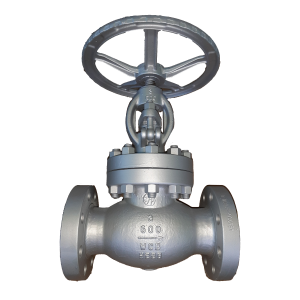 The disc mechanism and valve stem are of the Swivle Type.
The disadvantages of these plate valves can be mentioned as follows:
High pressure drop (compared to gate valve)
It requires a lot of power.
The flow adjustment is done under the seat and the flow cut is done above the flow
Plate valves are used to control fluid flow in pipelines. This valve includes a movable disk and a fixed ring connected to the body, which will be able to control the flow rate of the passing fluid. In Tehran Sofa Milk Expansion Company, relying on local technical and engineering knowledge, it produces plate valves in classes 150, 300, 600, 900, 1500 and 2500 in sizes from 2 to 24 inches. These valves are first designed in three-dimensional form and the performance of the valve containing fluid at the desired temperature and working pressure is investigated using simulation. The purpose of this operation is to find optimal design modes according to the client's needs. Finally, in order to ensure high dimensional accuracy, the optimal model designed using a 3D printer is made and used with the highest quality for mass production. The valves produced in this company are produced in accordance with API, BS, ISO and ASME standards and in all stages of production comprehensive inspections of the product are carried out by the quality control unit with high precision.